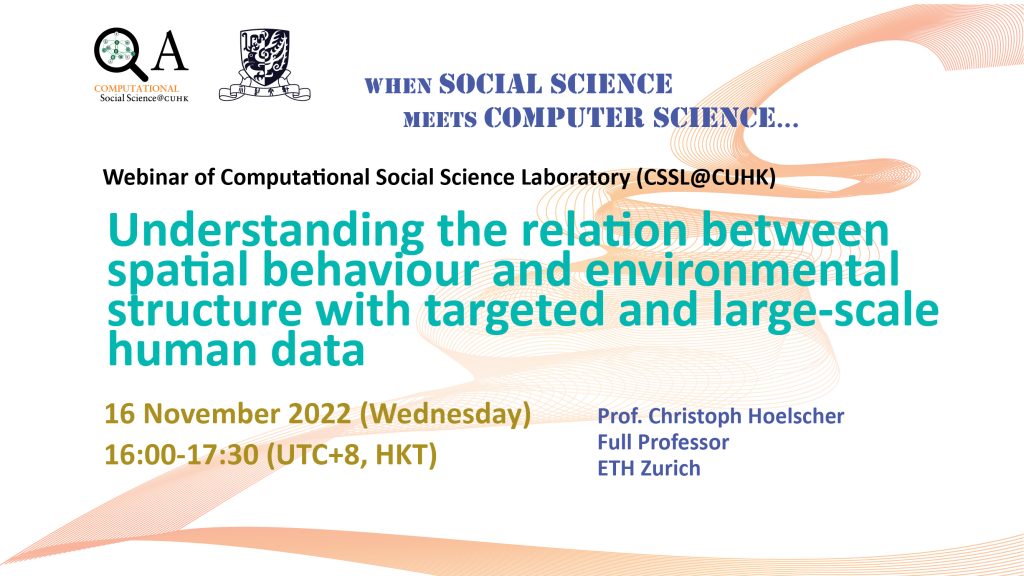 Understanding the relation between spatial behaviour and environmental structure with targeted and large-scale human data
For the built environments to support human needs in a sustainable fashion, it is essential to understand the cognitive, emotional, and behavioural patterns of its users. Virtual Reality and video-game based experiments can provide a broad range of empirical data that supports the development of theoretically grounded, cognitive agent-based models of occupancy, movement, and wayfinding.
Large-scale mobile games like Sea Hero Quest are designed to test the spatial abilities of millions of game players, while lab and online studies on individual and small-group spatial behaviour in immersive virtual environments allow for integrating visual attention (eye-tracking) and physiological data to understand, e.g., emergency evacuation behaviour and psychological response to social density and crowding.
Prof. Christoph Hoelscher
Full Professor
ETH Zurich