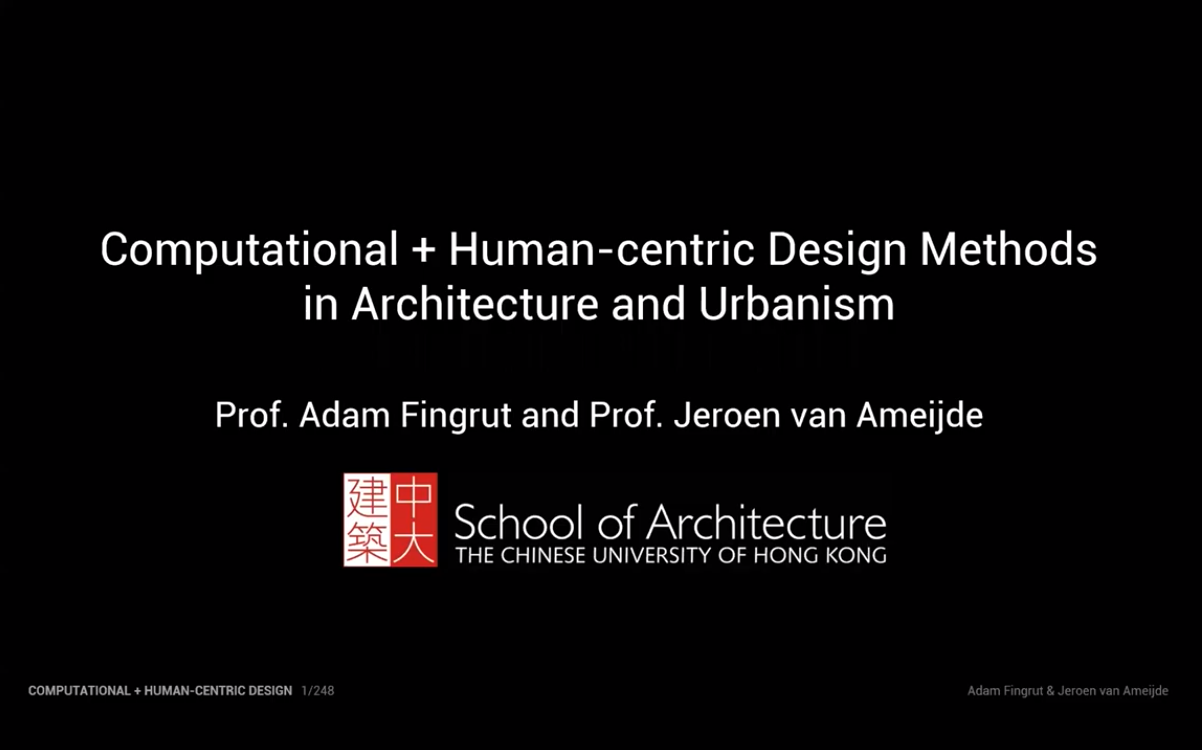 Computational + Human-centric Design Methods in Architecture and Urbanism
As increasingly sophisticated and ubiquitous technologies permeate cities, buildings and everyday life, there is an urgent need to rethink how we shape future environments for individuals and communities.
This webinar, by Adam Fingrut and Jeroen van Ameijde from the School of Architecture, showcases innovative methods for the analysis, design, construction and management of buildings and urban areas. They will present data-driven strategies that analyse and engage with the built environment as a dynamic landscape of ever-changing processes and social exchange.
Professor Adam Fingrut
Professor Jeroen van Ameijde
School of Architecture
The Chinese University of Hong Kong