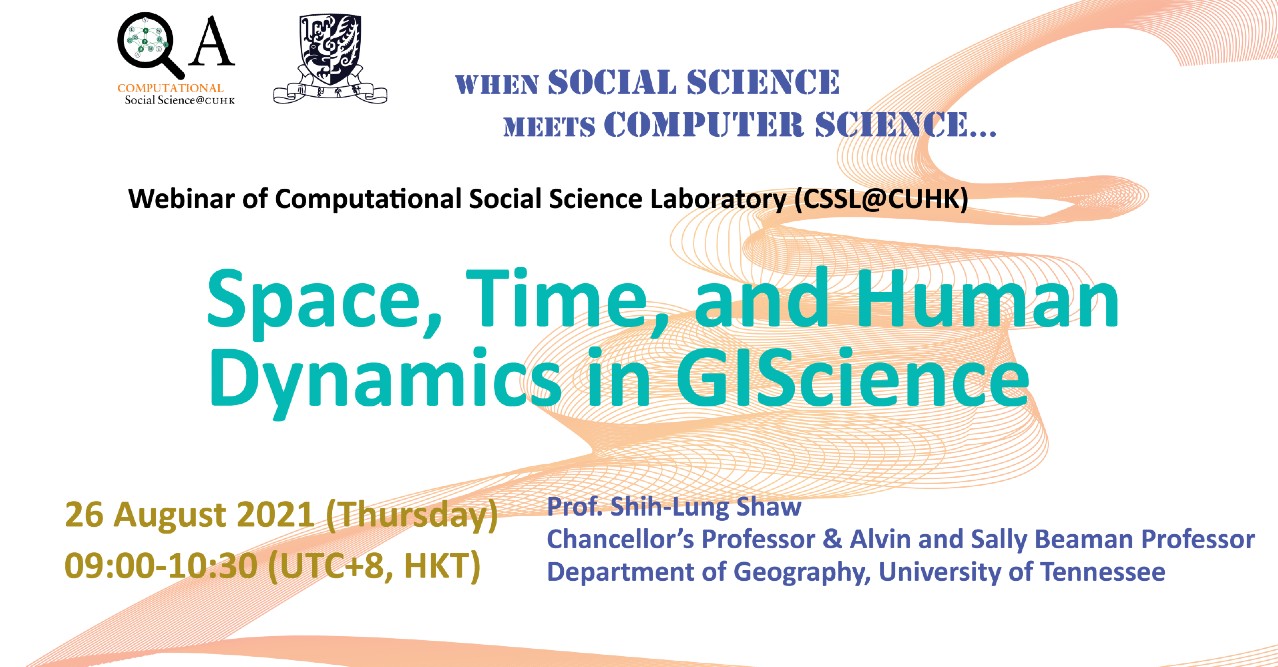 Space, Time, and Human Dynamics in GIScience
Conventional geographic information systems (GIS), which are conceptually constrained due to its confinement to the concepts of Newtonian absolute space and physical place, have failed to properly consider humans as dynamic and living entities. There is an urgent need of moving beyond the concept of absolute space to support research of human dynamics that is increasingly taking place in a hybrid physical-virtual space enabled by modern technologies.
This presentation discusses a space-time GIS approach of representing human dynamics in a space-time context. It then presents a human-centered geographic information science (GIScience) framework, which integrates the concepts of absolute space, relative space, relational space, and mental space, to better support computational social science research.
Prof. Shih-Lung Shaw
Chancellor's Professor & Alvin and Sally Beaman Professor
Department of Geography, University of Tennessee